Action Gas
Action Gas is a new type High Pressure Gas (HPG™) especially formulated to delivery the best performance on Hot and Cold weather.
The Action Gas is formulated with silicon oil to extend the service life of o-rings, gas valves and hop up packing.
Made in Europe, certified UN1950, fully compliant with the European laws.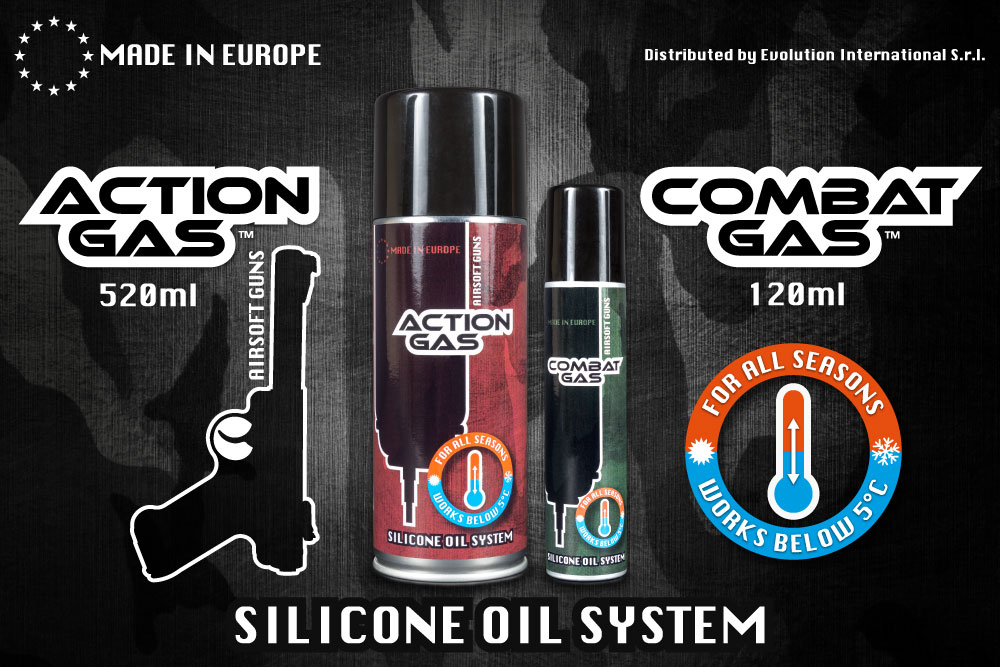 Interested in our products?
Take a look at the photo gallery