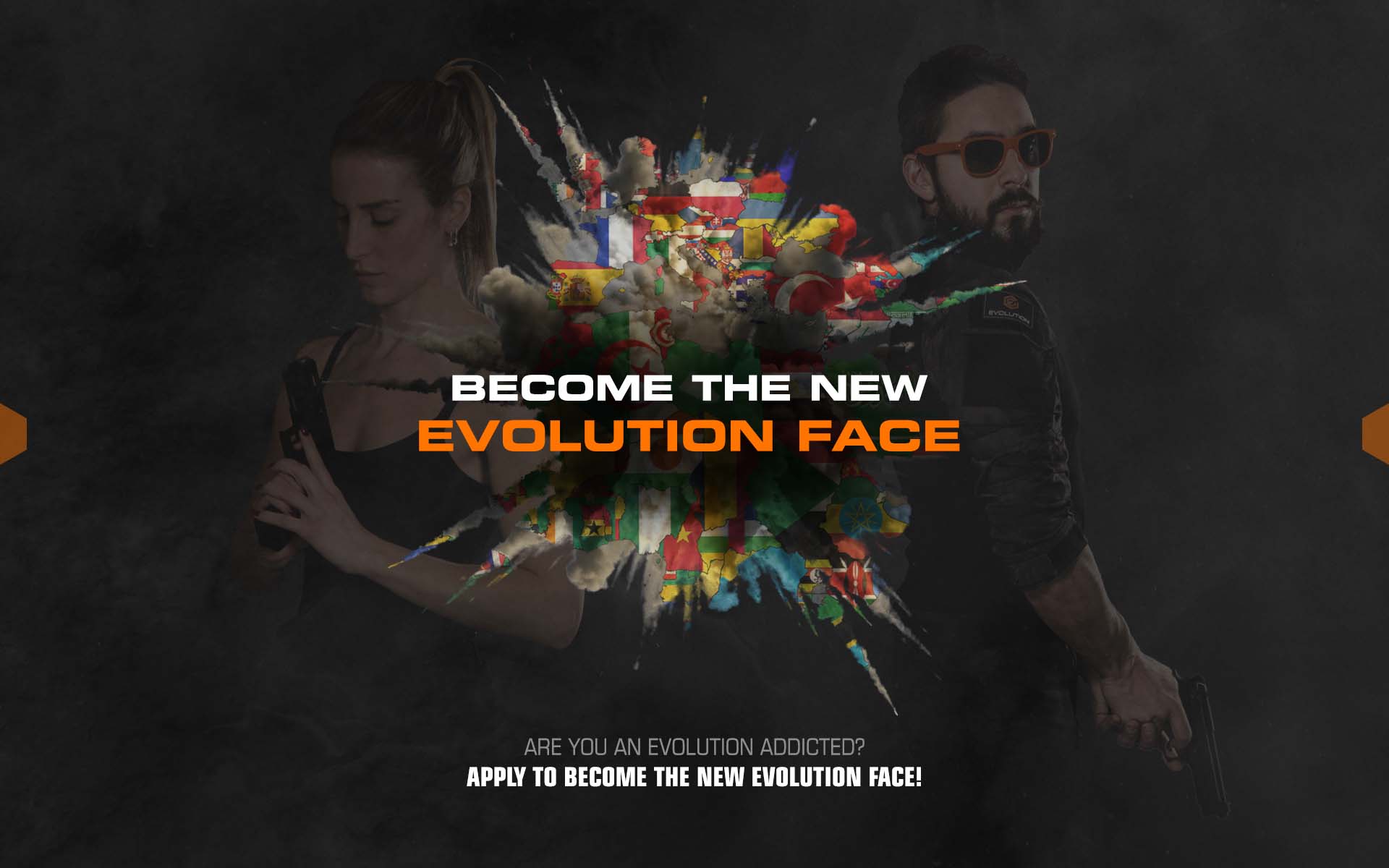 Read, fill and submit the form below.
What kind of people are we looking for?
We are looking for Airsoft Players that with their game skills, look, gear and connections represent the values and the mission of the Evolution Brand. Selected players will be the Evolution Face.
An Evolution Face knows our products and is ready to expand connections on Social Media Channels and on game fields.
An Evolution Face is an excellent communicator, extroverted and active. He/She is able to create an online and offline brand community.
What means becoming an Evolution Face?
This program is an opportunity for selected profiles to become a real Frontmen of the Evolution Brand and promote it becoming a big brand-connected squad. The Evolution Faces will be an integral part of Evolution Marketing Team.
Benefits?
Possibility to join a totally new gamified experience;
Direct contacts with the Evolution International Head Quarter;
Exclusive access to Evolution news, information and releases of new products;
Official Evolution Face announcement on the Evolution Social Media Channels and Website;
Chance to appear on the Evolution catalogues, promotional materials, official Social Media Channels and Website;
Facilitated access to Evolution products, accessories, and goodies;
Join Air Soft events in your country representing the Evolution Brand;
Must?
Experienced owner of Evolution products
Good English, with excellent communication and networking skills
Able to promote the Evolution Brand in your area.
No freebie-hunters.
—
Do you think you have what we need to become an Evolution Face?
Get the chance to join our squad. Spots are limited. Submit your application filling the form below.
Deadline: Sunday 3 January, 2021, at 23.59 pm CET
Evolution Faces will be contacted via email and they'll be announced in January 2021.
Apply to become an Evolution Face