Airsoft Action Magazine, March 2022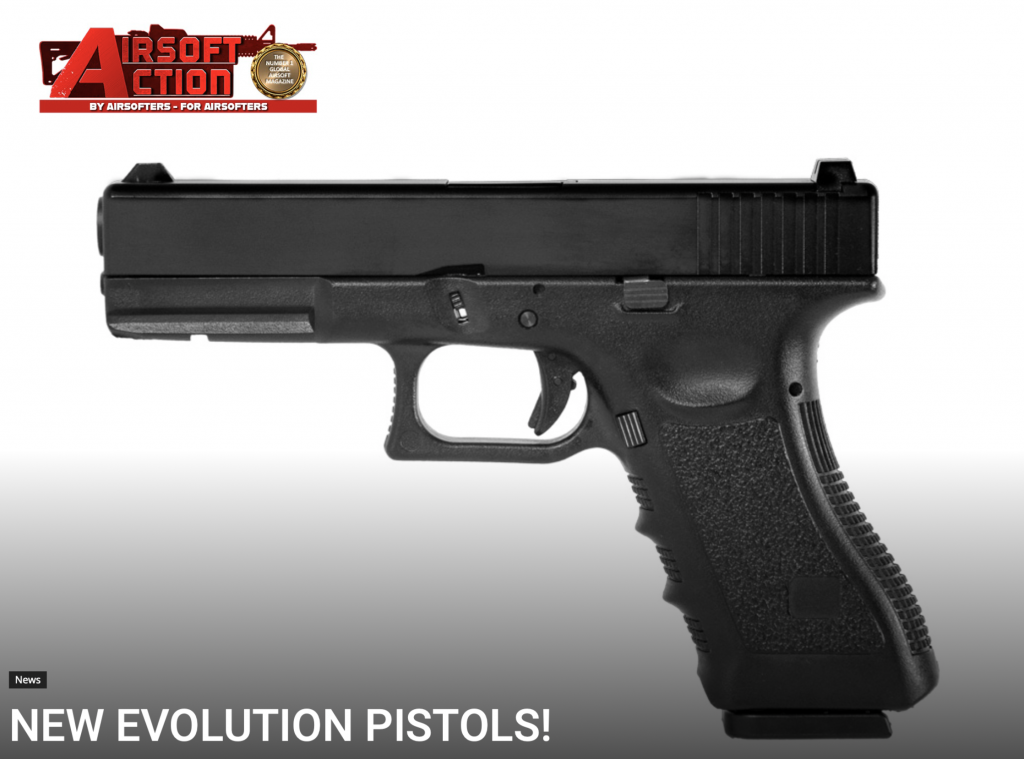 Whilst we were involved in other matters earlier this month we couldn't help but notice that our friends in Italy were hard at work with the release of their new GBB Pistols, and it's something that we've been waiting a while for from EVOLUTION!
With a number of new models in the mix, including both G-Series and 1911-Series styles they all look pretty cool to us, and we're really looking forward to getting our hands on a couple to try out, especially the EO17 as we're complete suckers for this style!
EVOLUTION tell us that;
"When we decided to start making handguns, here at Evolution International we started from a blank sheet. We reconsidered the standard manufacturing procedures used by the most in the Airsoft Industry and we adopted a unique manufacturing protocol inspired by the firearms industry. The result is a line of handguns with excellent finish, smooth action, accurate shooting and with a hard kick.
With the E017 Warrior we made an extensive use of CNC milling machine. We completely changed the angles of the standard slide and added prominent and aggressive serrations that are extended through the whole slide starting from the ejection port to the front sight. The result is a very aggressive and distinctive look and a substantial weight reduction that increases cycling speed due to the reduced reciprocating mass.
To improve the ergonomics and the reloading speed we added an oversized magwell. The Hard Kick Recoil System (HKRS) and realistic weight and take down system contribute to the great feeling this hand gun returns to the shooter."
The gun is delivered in an impact resistant "Made in Italy" pistol case, and spare magazines are available to complement your loadout! As we know that EVOLUTION do things thoroughly when it comes to new models, and usually get things pretty darn right from the get-go, so we are definitely looking forward to seeing these land in stores soon