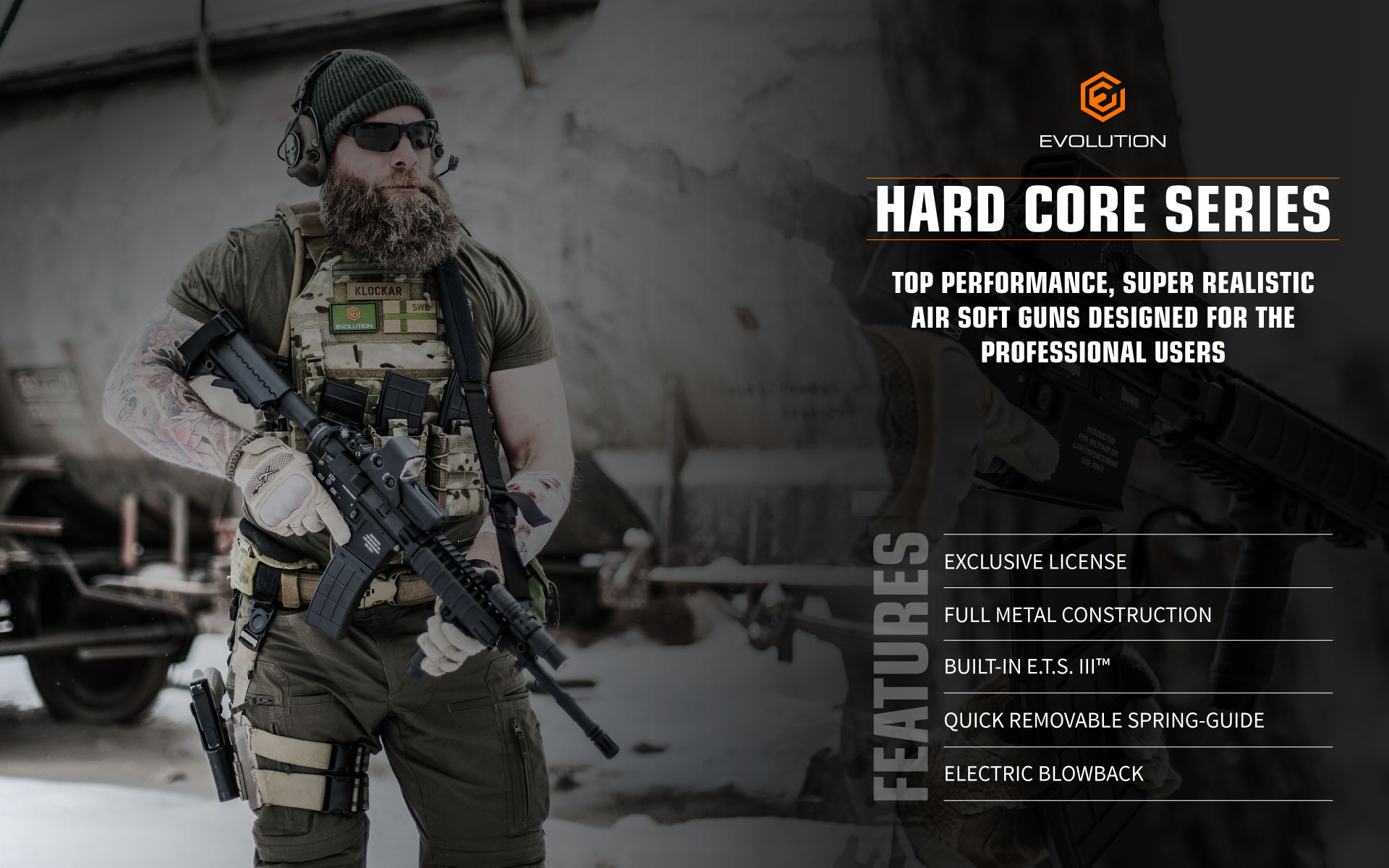 The Hard Core Series is the top-class within the Evolution Airsoft guns line.
The Hard Core Series air soft guns are designed to meet the demand for superior-quality coming from professional airsoft players looking for performance and ultimate realism.
Click on the banners below to see the Evolution Hard Core products.