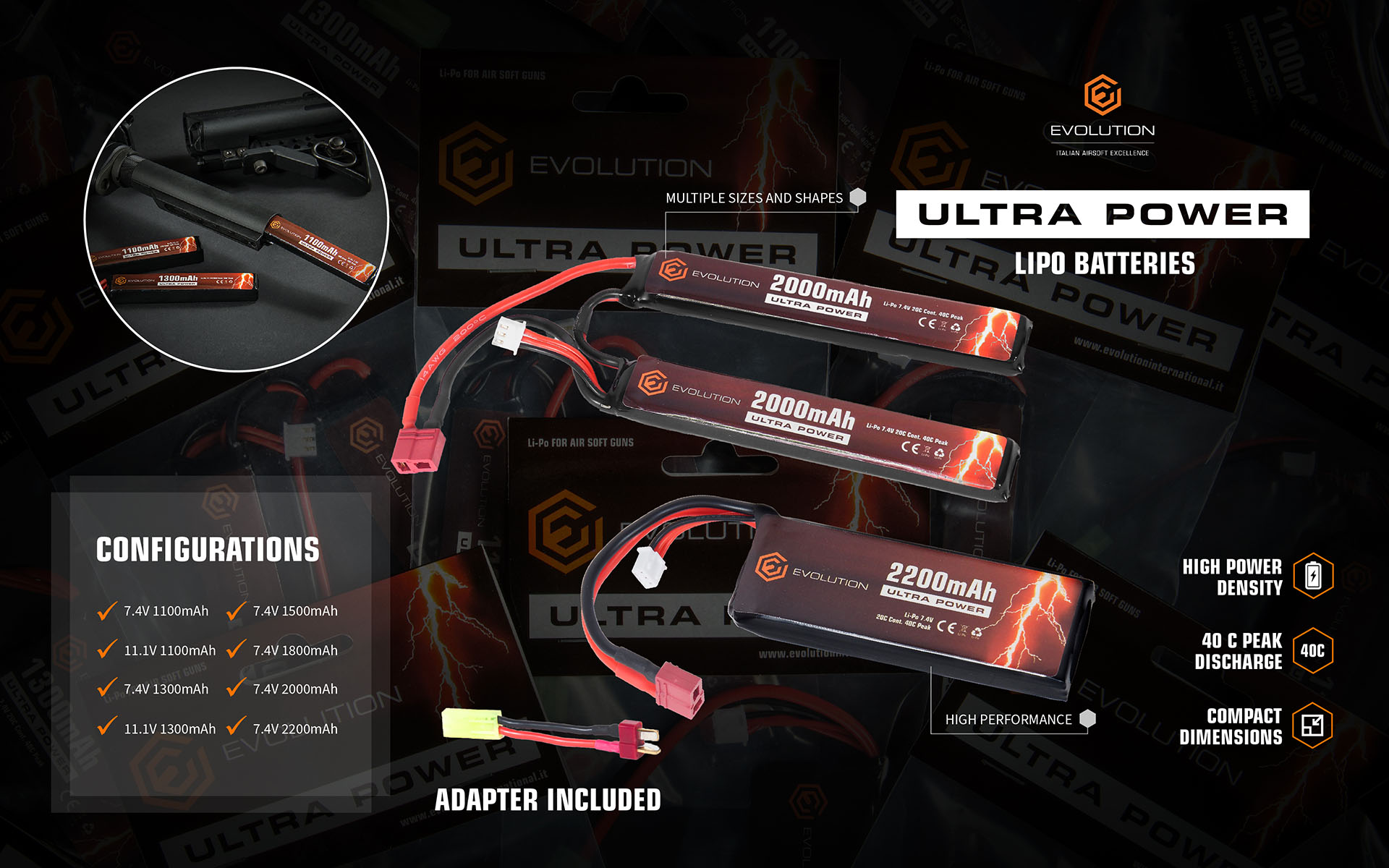 Evolution Li-Po Ultra Power
Evolution Li-Po Ultra Power
Evolution Airsoft has just released their new line of Ultra Power Batteries, an extensive line of high performance batteries designed for those customers that don't need just a battery but require top perfomance in any situation.
Powerful! The new 7.4V and 11.1V LiPo batteries feature compact dimensions but at the same time are very powerful thanks to the high power density.
With their 40 C peak discharge they can instantly deliver the current demanded by any type of motor, even on super-tuned air soft guns.
Great choice. The new battery range includes batteries of multiple sizes, shapes and configuration in order to be able to fit any air soft gun on the market.