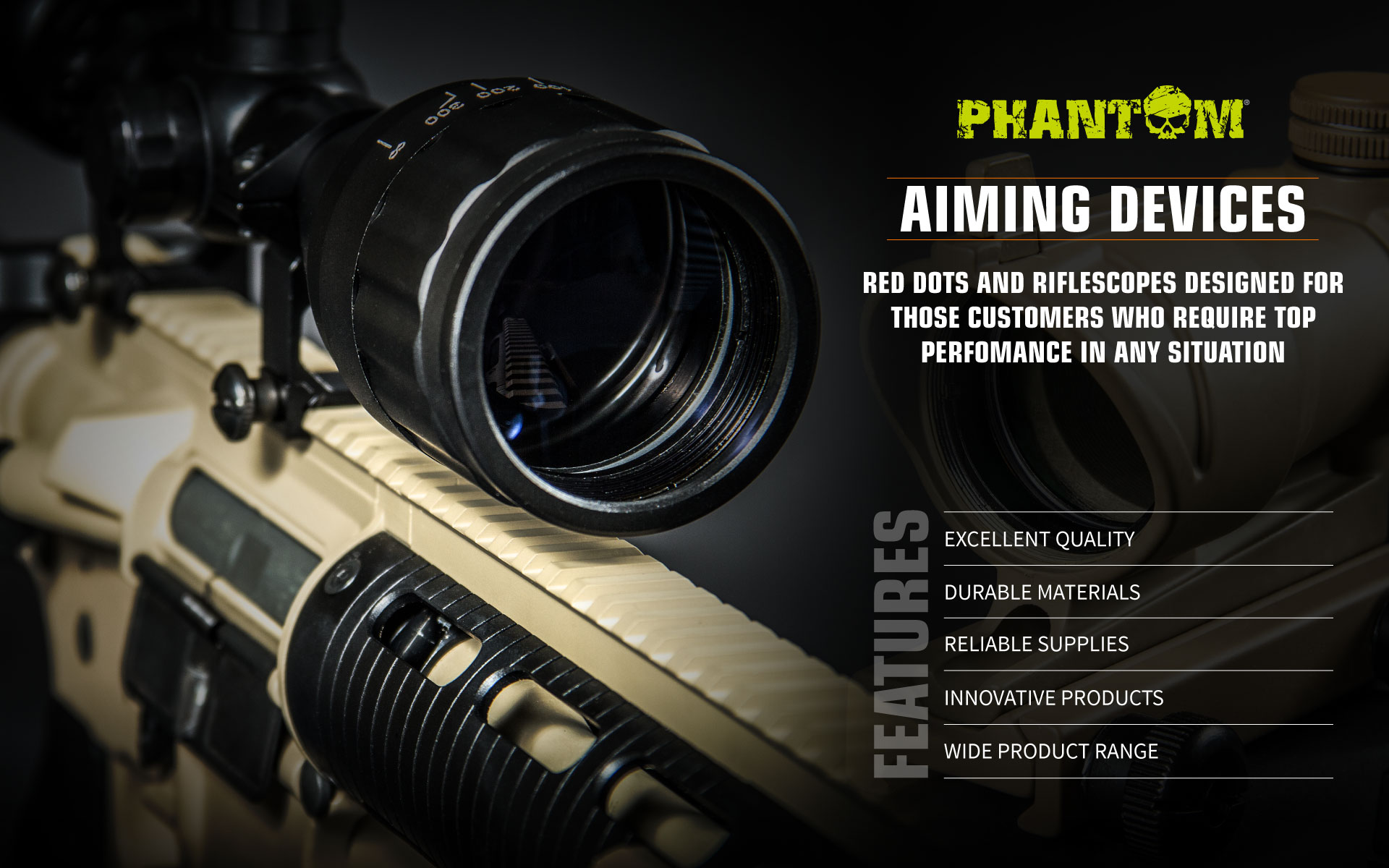 Features
Excellent quality
Durable materials
Reliable supplies
Innovative products
Wide product range
Phantom
The PHANTOM brand revealed to be an incredible sales success straight from the beginning.
The Phantom products line includes an impressive quantity of products that range from air soft guns to tactical equipment, riflescopes, protection glasses, rail systems, red dots and li-po batteries.
Excellent quality, super competitive prices and a very big choice of products.
This is the secret of Phantom's success.