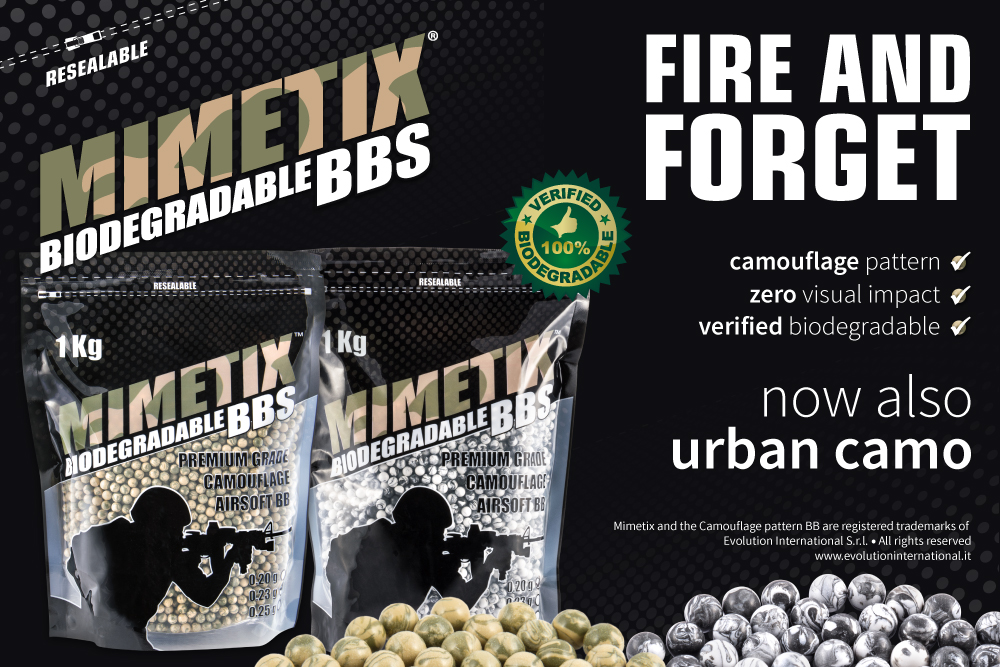 Mimetix
The Mimetix Biodegradable BBs are Certified 100% Biodegradable and their unique special Camouflage Pattern makes them totally invisible when on the ground, giving the benefit to the user of a true zero visual impact.
They are the major innovation in the BB's industry over the last 10 years.
The declaration of conformity and the certification number are printed on each bag in 4 languages.
Interested in our products?
Take a look at the photo gallery