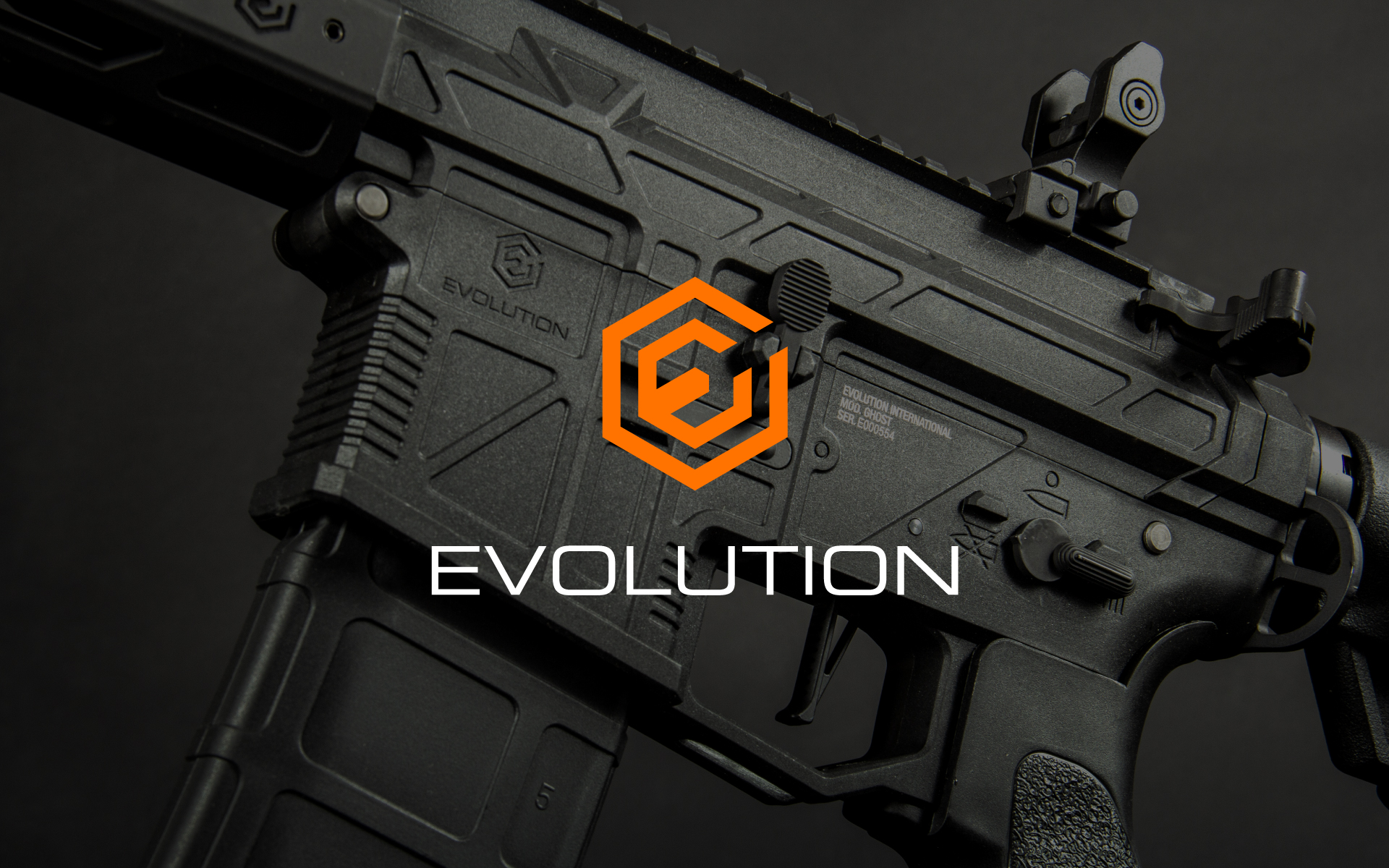 The Evolution brand redefines the quality/price ratio within the air soft industry by merging top quality products, ultimate realism, high performance to competitive prices.
Evolution earned on the battlefield an always growing number of enthusiasts.
The Hard Core Series is the top-class within the Evolution Airsoft guns line.
The Hard Core Series air soft guns are designed to meet the demand for superior-quality coming from professional airsoft players looking for performance and ultimate realism.
The Combat Series air soft guns are the best choice for those wargame players looking for reliable, performing, complete, yet affordable products.
The Evolution Combat Series make extensive use of lightweight alloys and engineering polymers to reduce the weight and increase the durability.
The Combat Series airsoft rifles have great value for money and offer right out of the box what most of the other brands sell as "upgrades" or "option parts".
The Evolution products family includes a wide range of gas-blowback handguns.
Used as a backup or primary weapon, or as a trainer they are always the right choice due to their high level of realism and dependable quality.
The Evolution handguns are manufactured in Taiwan at KJW's production plant.
The Evolution Electronic Trigger System, option parts, accessories and high performance Li-Po batteries are compatible with most of the brands today available on the market.
To keep your guns' performance always at the top we recommend to use only the original Evolution cleaning and maintenance products.
Click on the banners below to see the Evolution products.