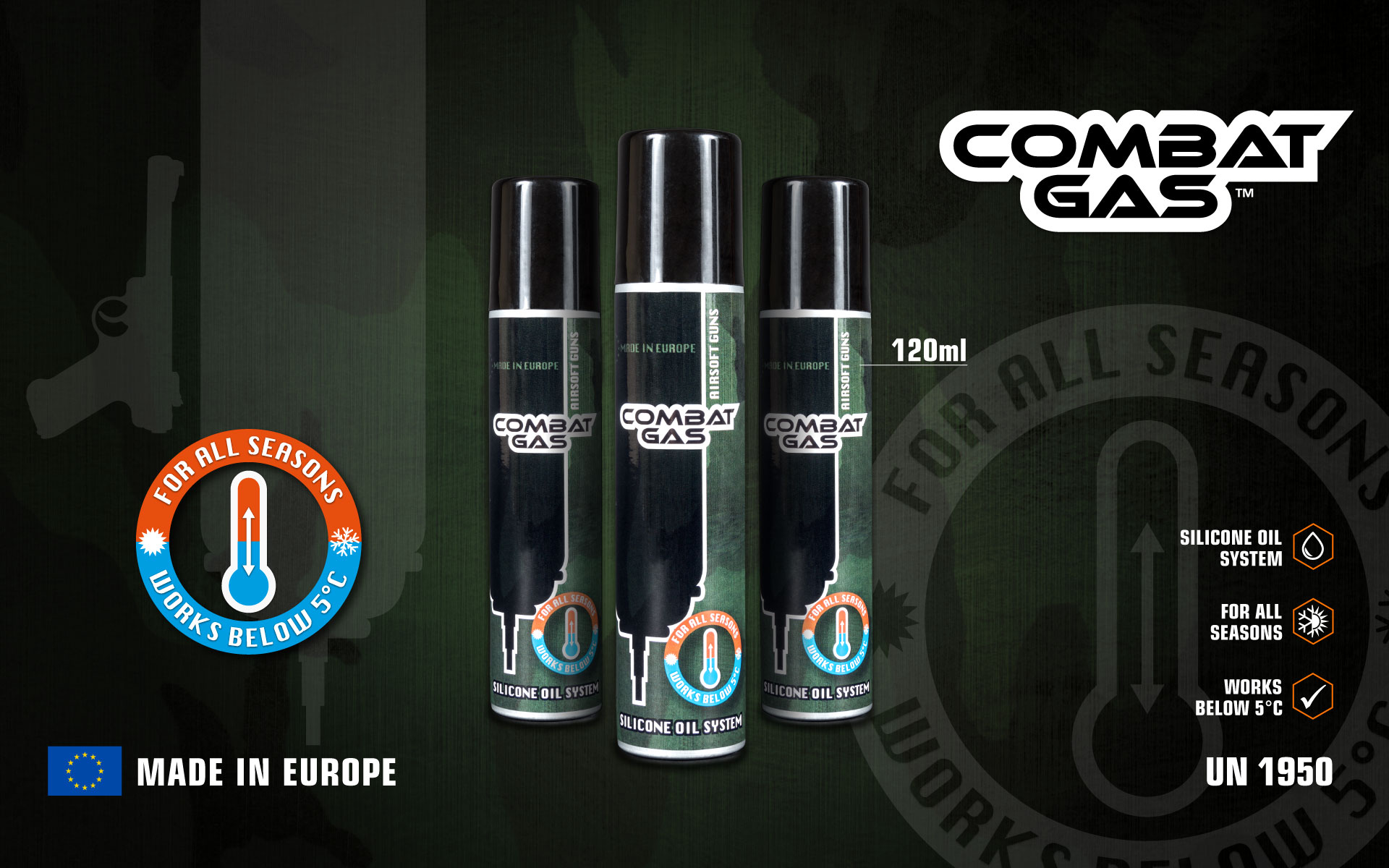 Technical Specs
120 ml
Silicone Oil System
For all seasons
Works below 5°C
UN 1950 compliant
Made in Europe
Combat Gas
The Combat Gas comes in a micro size 120 ml bottle containing 100 ml of the special formula HPG™ gas with silicon oil. This air soft gas is powerful and can be used in all seasons.
This micro bottle was designed to fit the size of a standard M4 magazine pouch as well as the majority of the tactical vest and chest rig pouches available on the market.
The Combat Gas frees air soft players from the bulky cans and allows them to comfortably carry with them extra bottles to extend limitless their shooting capacity on the skirmish field.
Made in Europe, UN 1950 compliant.