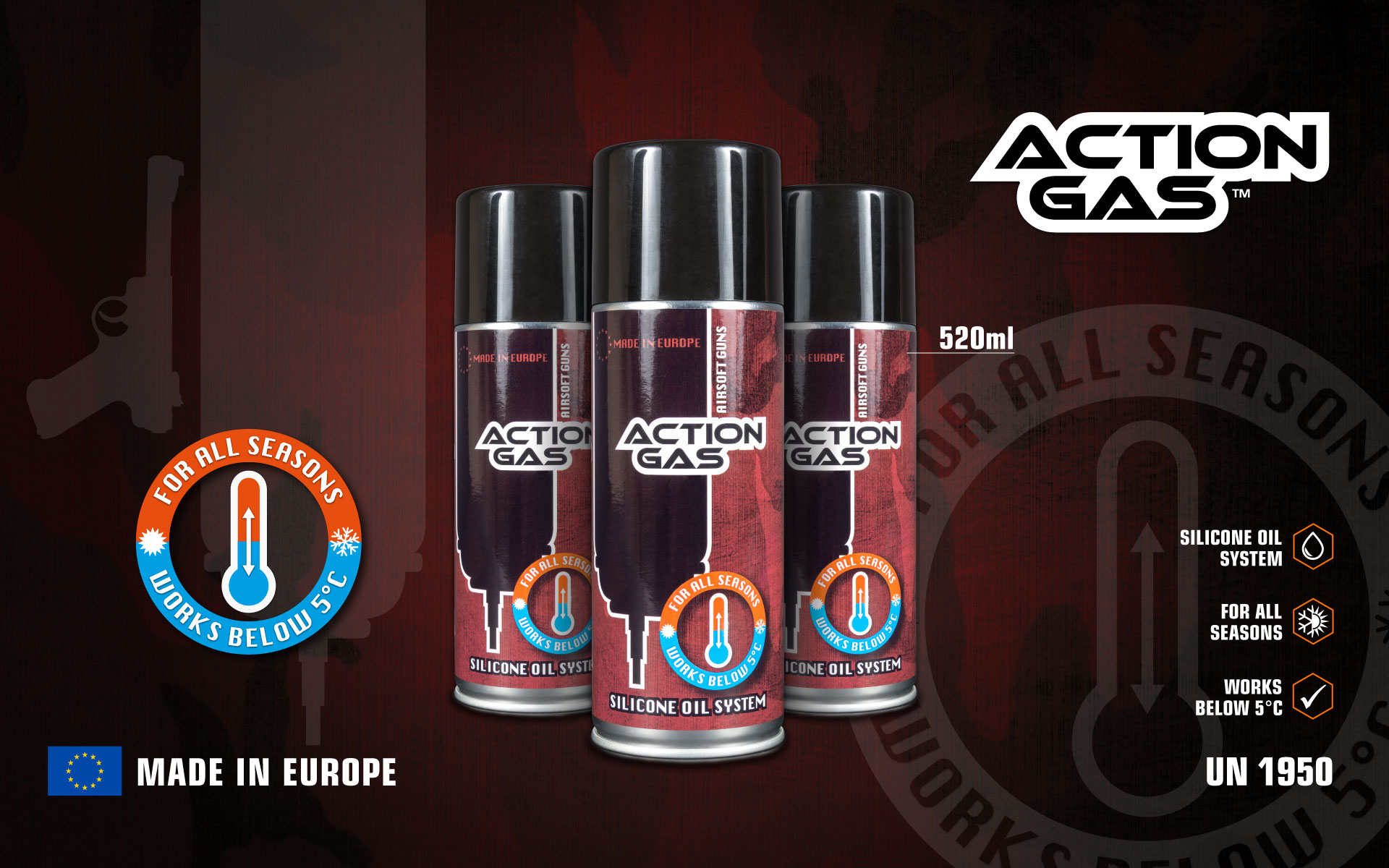 Technical Specs
520 ml
Silicone Oil System
For all seasons
Works below 5°C
UN 1950 compliant
Made in Europe
Action Gas
Action Gas is a new type High Pressure Gas (HPG™). This airsoft gas has been especially formulated to delivery the best performance on Hot and Cold weather.
The Action Gas is formulated with silicone oil to extend the service life of o-rings, gas valves and hop up packing.
The Action Gas by Evolution is an all seasons airsoft gas, it can work in cold environments with temperatures below 5°C.
Made in Europe, certified UN1950, fully compliant with the European laws.