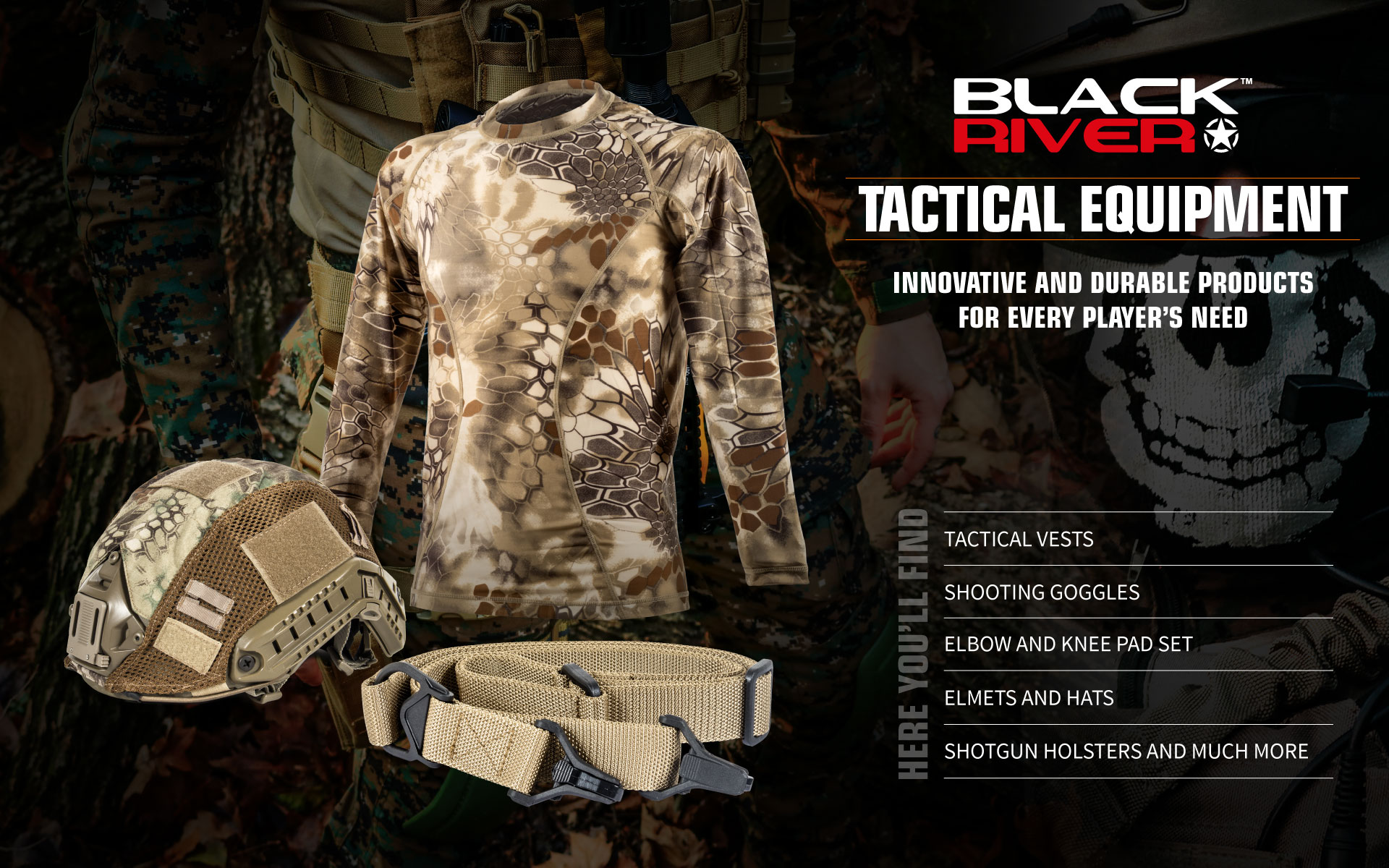 Black River Tactical Equipment
Black River
Black River is the line of high quality tactical equipment designed to meet and exceed the operator needs.
The excellent quality of the textiles used, together with the durability over use and abuse makes Black River the tactical gear of choice for war game enthusiasts and professional operators.
The philosophy behind the brand is offering to professional operators and air soft enthusiasts durable and dependable tactial gear designed to meet their expectation under any combat scenario but without draining their wallets, and an incredible and always growing choice of different products ranging from tactical vests, chest rigs, combat uniforms, to helmets, protection gear, tactical slings and more.