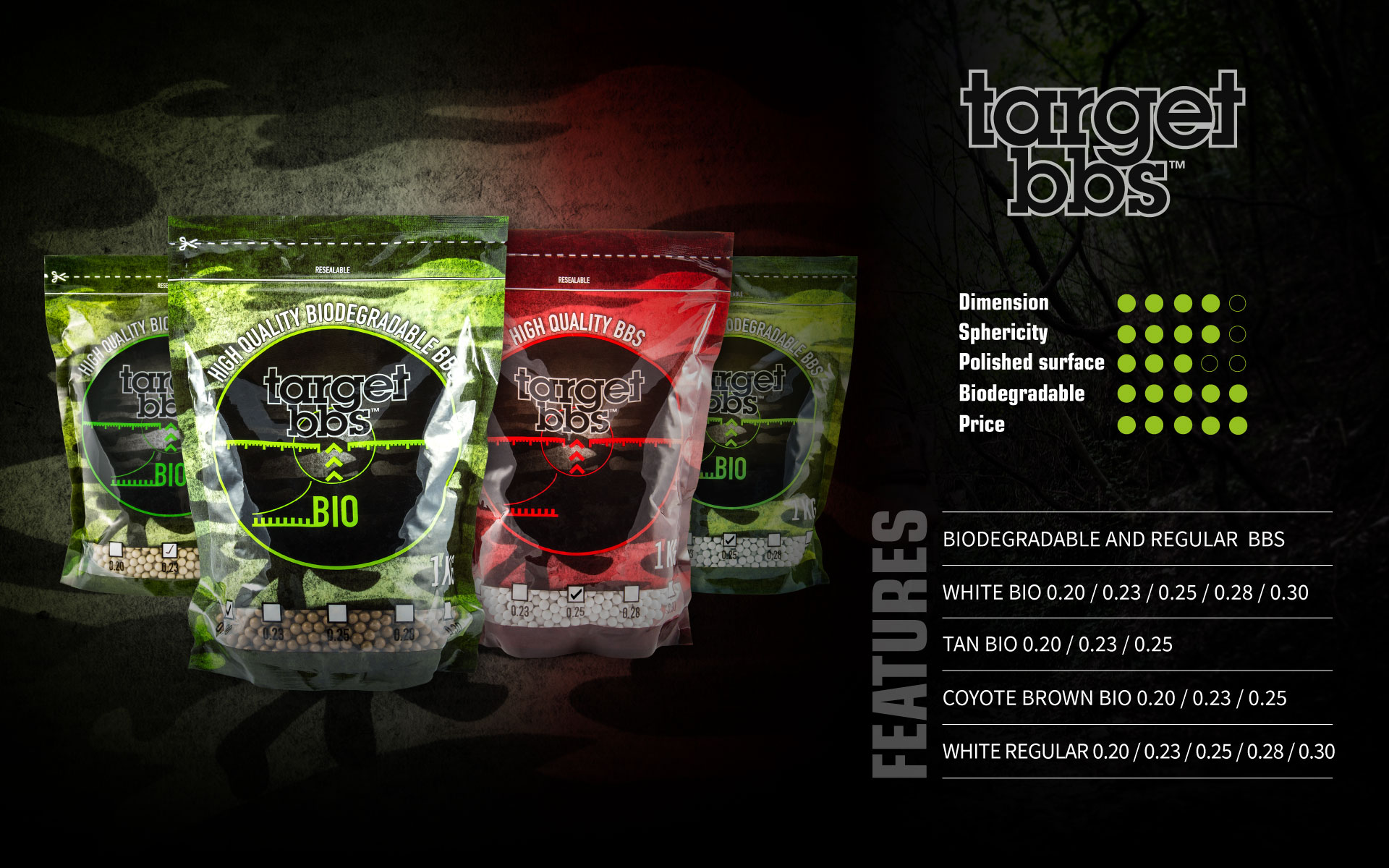 Features
Biodegradable and regular BBs
White Bio 0.20 / 0.23 / 025 / 0.28 / 0.30
Tan Bio 0.20 / 0.23 / 025
Coyote Brown Bio 0.20 / 0.23 / 025
White Regular 0.20 / 0.23 / 025 / 0.28 / 0.30
Target
The Target BBs are designed for those users particularly sensitive to the price tag but requiring good shooting consistency.
The Target BBs have a perfectly polished and seamless surface, and no air pockets inside.
To meet the different requirements from the war-game players the Target BBs are available in white color and tan color and in regular and biodegradable version.
The test lab CSI Certificazione e Testing, Italy, ensures that the Biodegradable Target BBs are made of Polylactate (a natural material that degrades rapidly in composting).
The declaration of conformity and the lab test certification number are printed on the back side of each bag in four languages.