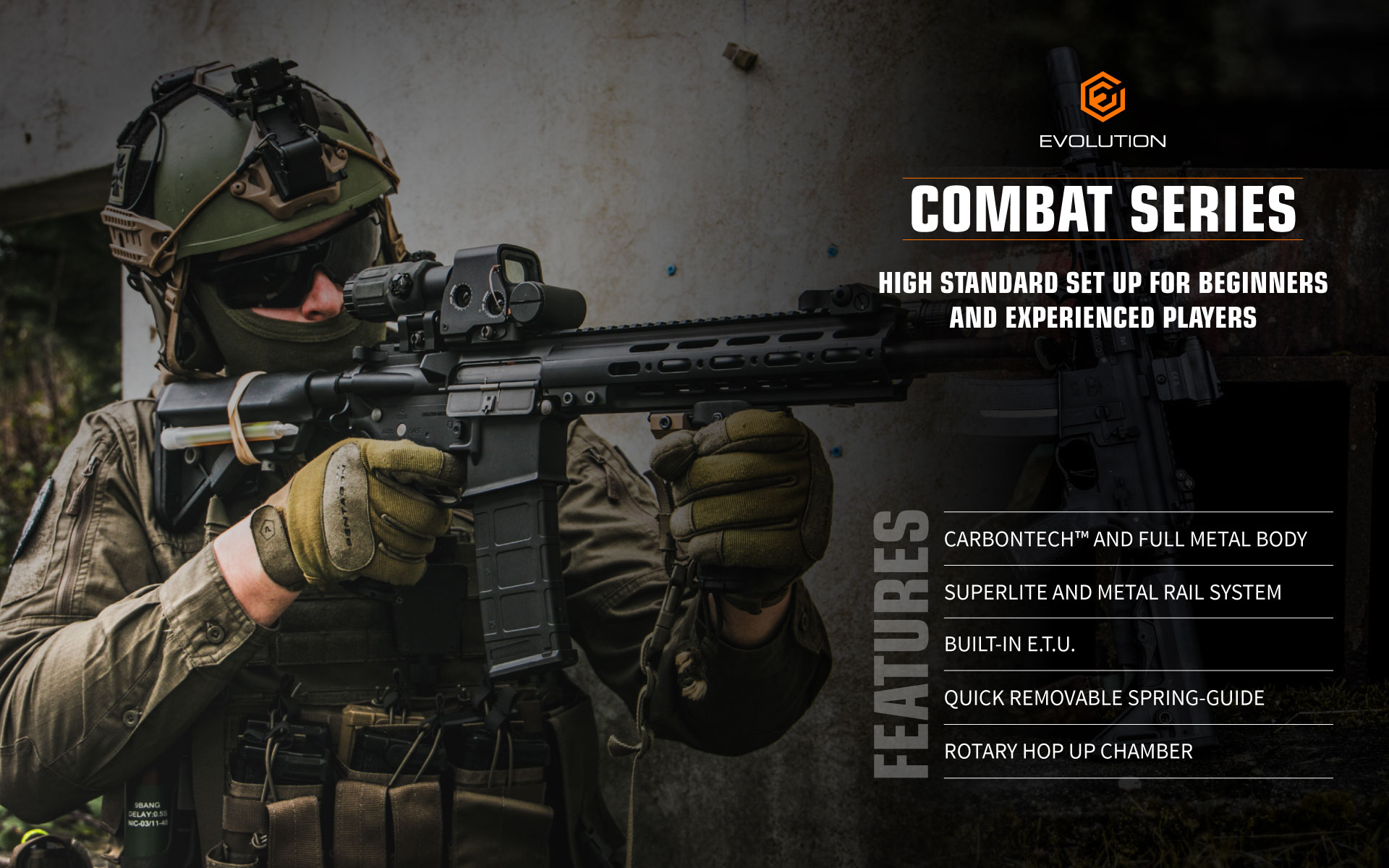 The Combat Series air soft guns are the best choice for those wargame players looking for reliable, performing, complete, yet affordable products.
The Evolution Combat Series make extensive use of lightweight alloys and engineering polymers to reduce the weight and increase the durability.
The Combat Series airsoft rifles have great value for money and offer right out of the box what most of the other brands sell as "upgrades" or "option parts".
Click on the banners below to see the Evolution Combat products.