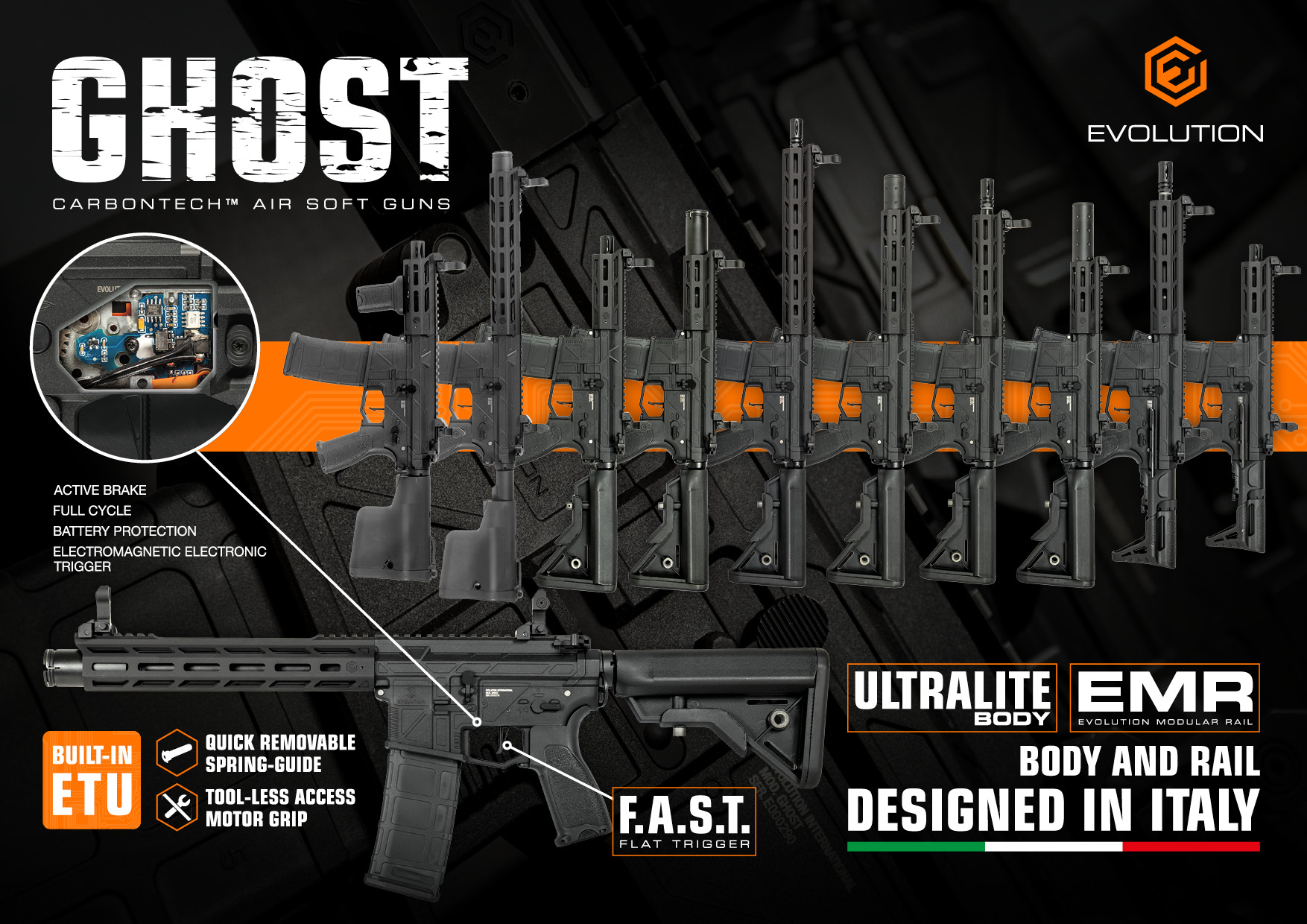 Technical Specs
Unique serial number
Carbontech™ engineering polymer body
Ultralite Body designed in Italy
EMR™ Evolution Modular Rail designed in Italy
Aluminium CNC rail system
M-LOK
Build-in ETU
Metal flip-up sights
Monolithic lower receiver
Steel tactical sling hook
CNC machined aluminium buffer tube
6.01 inner barrel
Rotary Type hop up chamber
Reinforced gearbox
Reinforced steel gears
Sector gear delayer
Steel teeth piston
Quick removable spring-guide
8mm oilless steel bushings
Tool-less access motor grip
130Rd Mid-cap magazine
Evolution Ghost
Presented as a concept at the IWA2019 the new GHOST is finally live and it is ready to change the rules of the game.
Entirely designed in Italy in Gardone Valtrompia (the firearms valley where are based the 90% or the prestigious Italian firearms manufacturers like Beretta) by one of the most requested real gun designers with which Evolution International worked side by side to develop a ground breaking line of guns that desn't have equals on the market for what concerns the design and the technological and technical content.
A real unique design that incorporates the essence and spirit of the Evolution brand.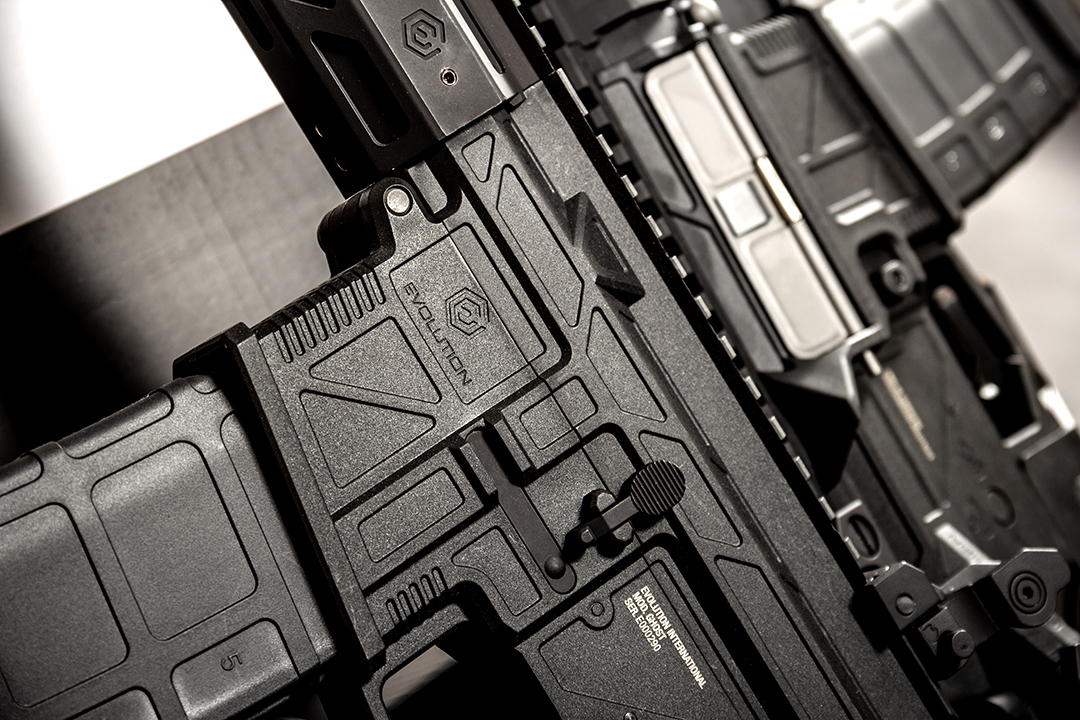 EMR™ Evolution Modular Rail designed in Italy
The super lightweight EMR™ Evolution Modular Rail. Made of CNC machined billet aluminum, M-LOK compatible.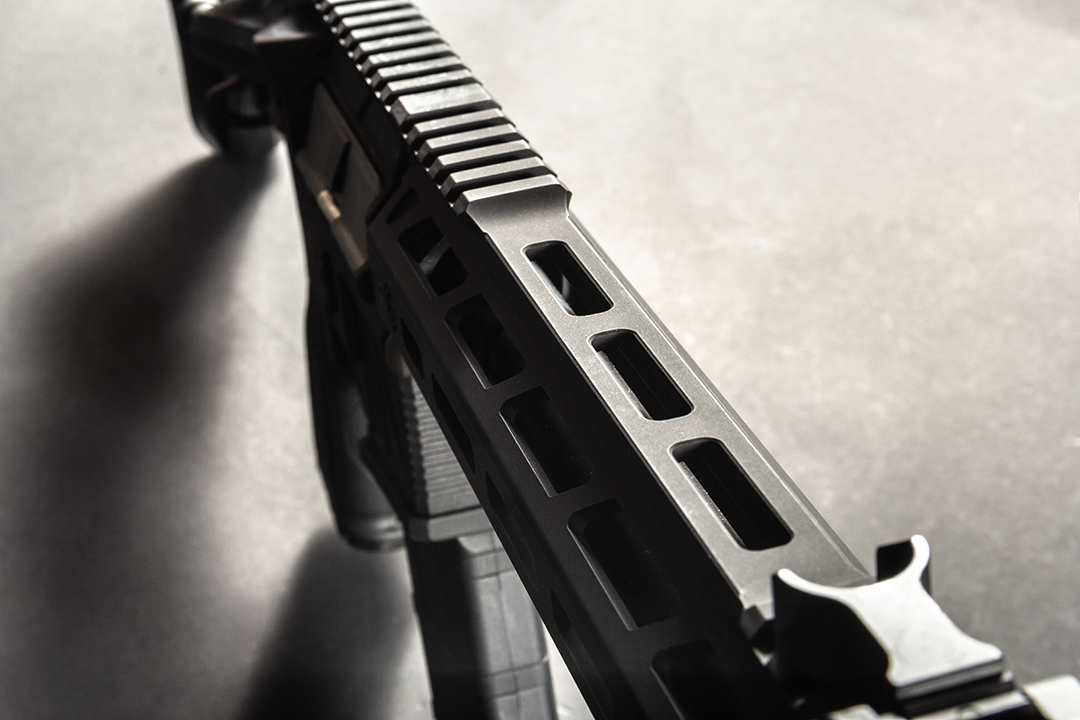 Electromagnetic core
The GHOST incorporates an ETU, Electronic Trigger Unit, with electromagnetic sensors. A powerful Active Brake, Full Cycle control (like the Systema PTW), and a sophisticated battery protection system are always on for superior performance and peace of mind.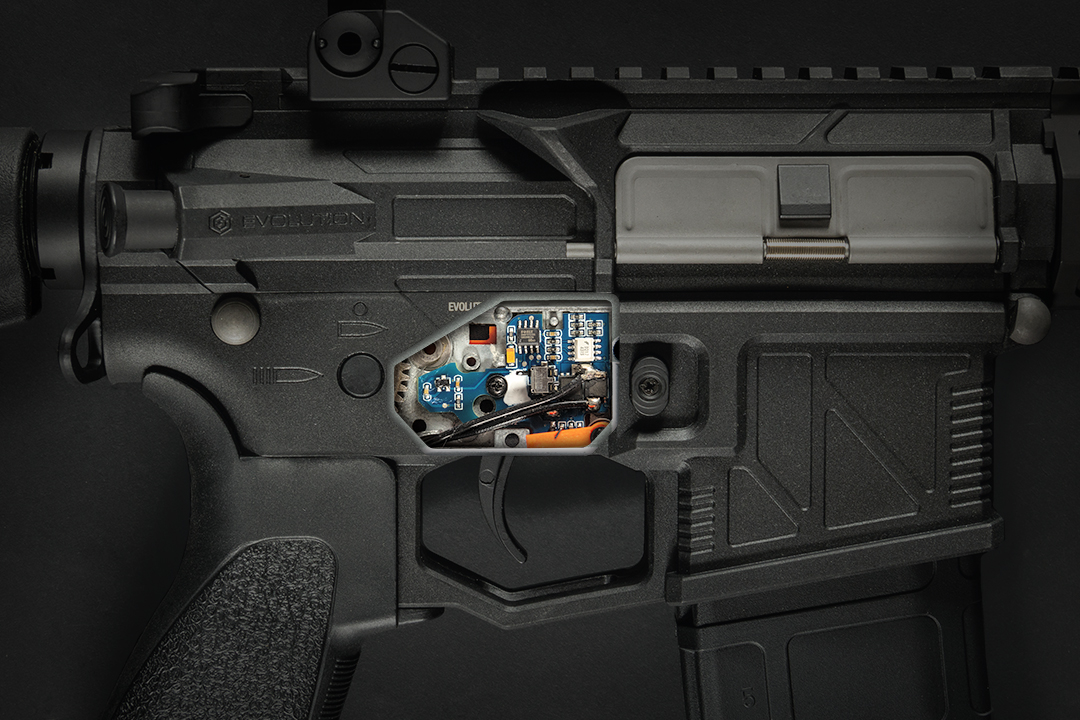 Click here to see our other air soft guns