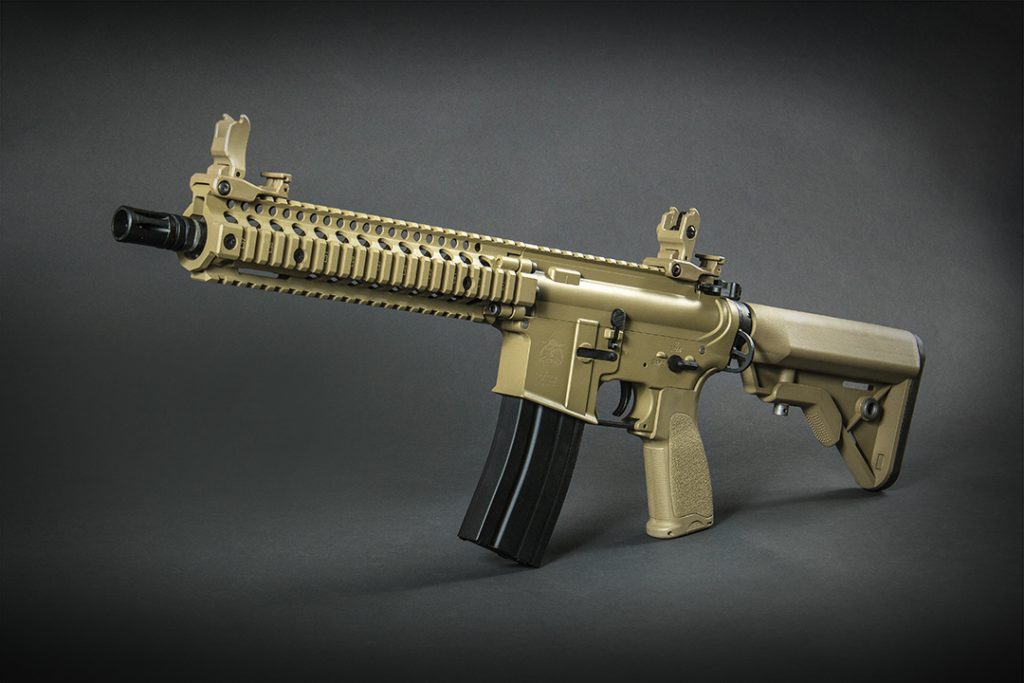 Our new Evolution gun promises to be one of the hottest airsoft gun of the season, with the new sand color shape.
It is a time of big changes inside Evolution International and after we presented our new packaging for the Combat Series – Recon, we decide to add an improve version of one of the most popular gun in the firearms industry updated with the most recents stock and pistol grip designs made of reinforced nylon fiber.
The new Evolution Recon MK18 Mod 1 is equipped with a cnc machined one piece outer barrel, a steel one point sling hook, and a nylon fiber piston grip with tool-less access to the motor for easy maintenance right on the filed.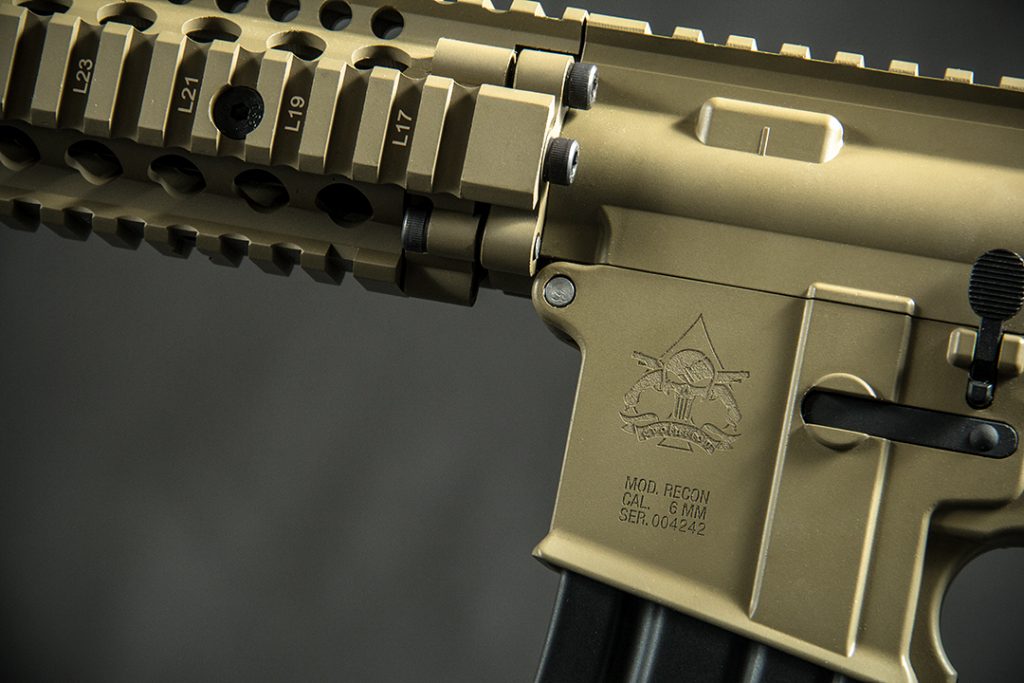 In spite of the full metal construction the total weight of the gun is surprisingly light thanks to the extensive use of aluminum. The cnc machined rail system with laser engravings on the pica tinny rail slots is firmly kept in the place by steel hex bolts.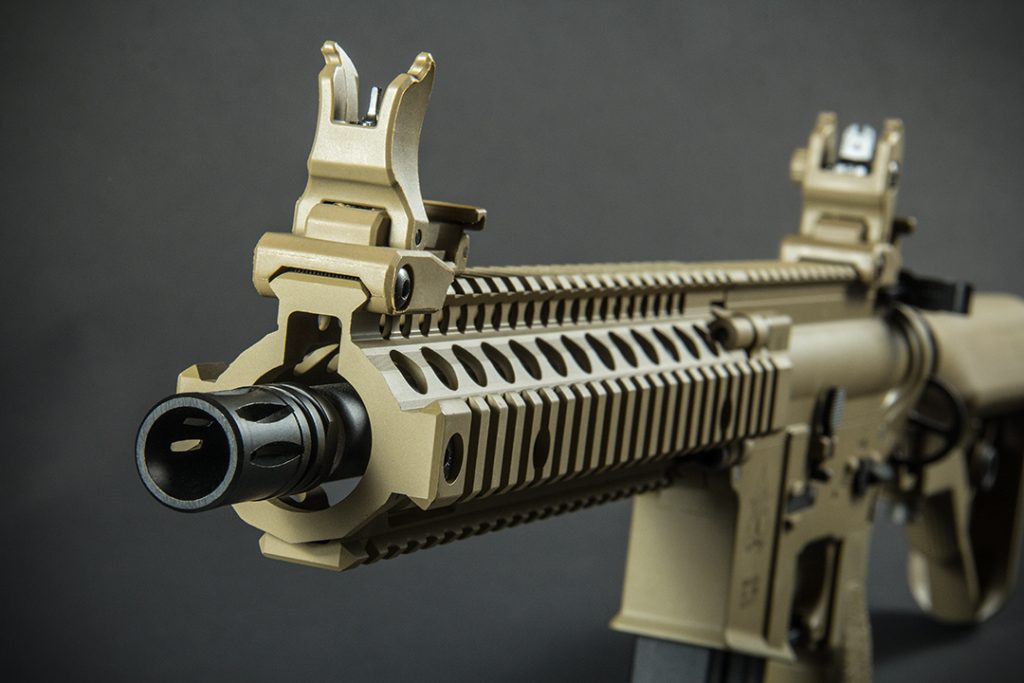 Go get your new Recon MK18 Mod 1 and enjoy its power and performance.
Keep following us on our social networks: @evolutioninternationalofficial