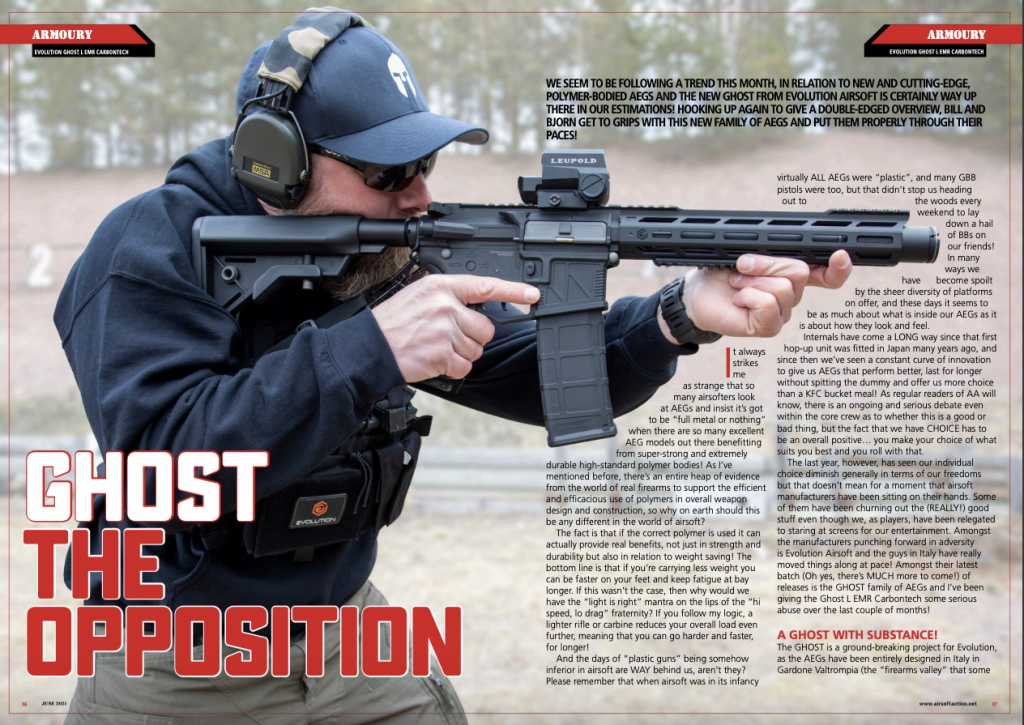 EVOLUTION Airsoft GHOST on Airsoft Action Magazine – Issue June 2021
The Evolution International GHOST is presented on the last Airsoft Action Magazine's Issue for June 2021. A fantastic article dedicated to our GHOST written by Bill in collaboration with our Evolution Face Björn Klockar.
The new GHOST was presented as a concept at the IWA2019.
Entirely designed in Italy in Gardone Valtrompia (the firearms valley where are based the 90% or the prestigious Italian firearms manufacturers like Beretta) by one of the most requested real gun designers with which Evolution International worked side by side to develop a ground breaking line of guns that desn't have equals on the market for what concerns the design and the technological and technical content.
A real unique design that incorporates the essence and spirit of the Evolution brand.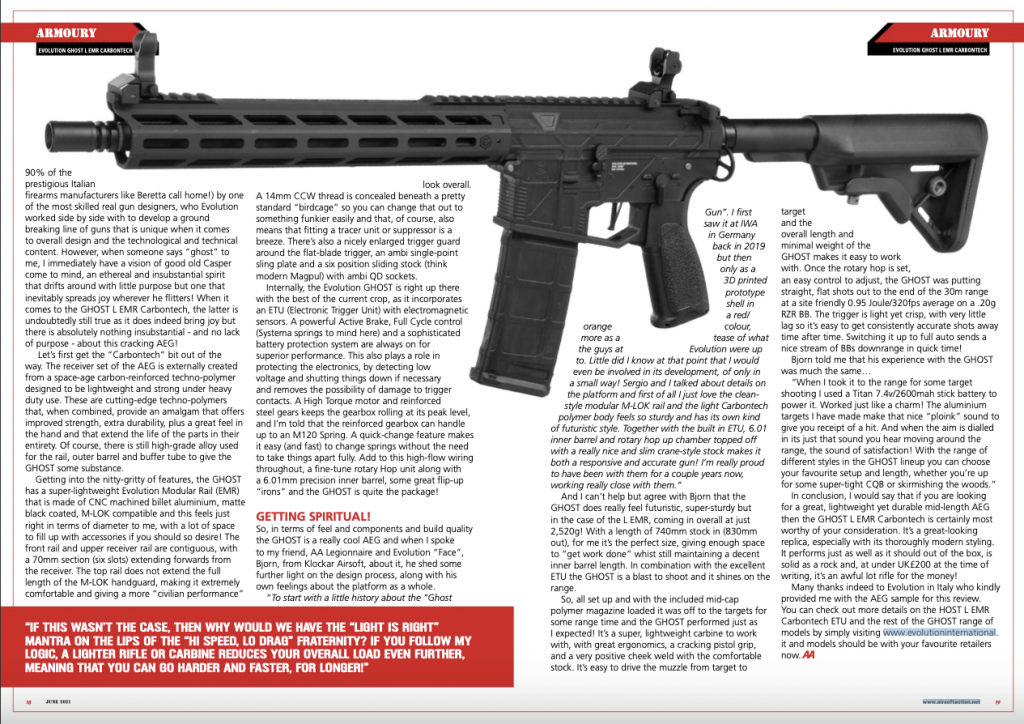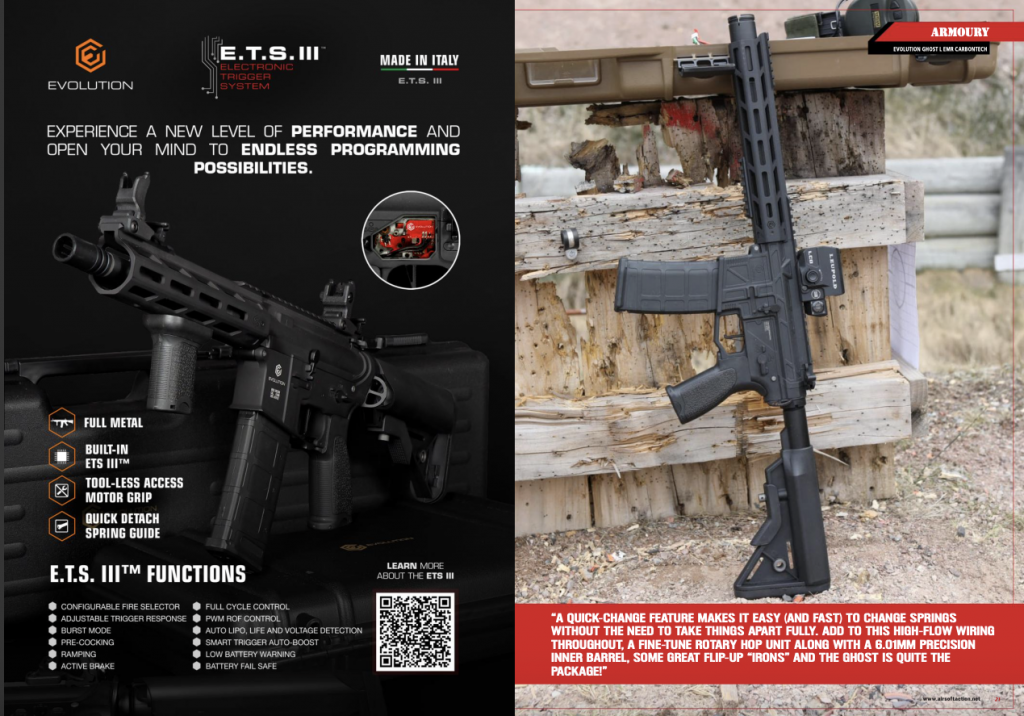 We decided to enrich the GHOST SERIES by adding two new entries. If you missed the presentation check this video out!