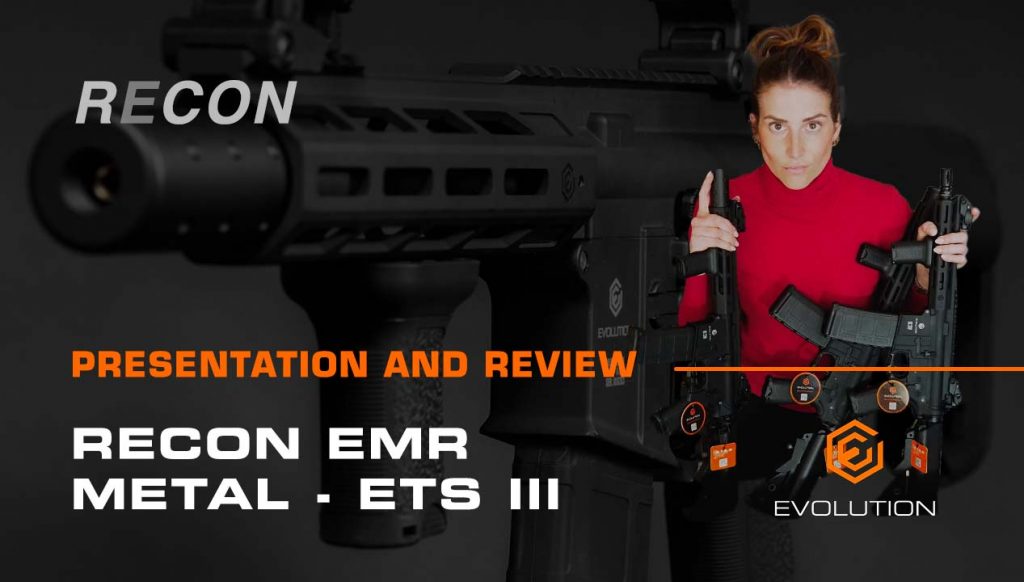 New EVOLUTION Airsoft RECON EMR METAL E.T.S.III™
Evolution International presents the new RECON models with built-in E.T.S. III™.
The new Recon Models completely reflect the Evolution style and design. The replica main new features include a F.A.S.T. Flat Trigger, a new Angled Trigger Guard and an EMR, Evolution Modular Rail, M-LOK compatible. We decided to push our air soft guns to the next level, so we factory-installed our most powerful programmable trigger system in our new Hardcore Recon EMR Metal Guns.
Endless possibilities of different functions and configurations
No additional software required
No external programming unit required
No PC connection or Apps required
It is super-easy to program via trigger. Fast, easy and trouble-free!
WHAT IS THE E.T.S. III™ ? WHAT ARE THE ADVANTAGES OF THIS SYSTEM?
The E.T.S. III™ is the most advanced programmable electronic trigger ever installed in a stock air soft gun and it is the easiest to use.
While other manufacturers install electronic units with very limited basic functions and require to buy additional software to unlock the advanced functions and use an external programming unit, PC or apps to program them, the E.T.S. III™ have all the avanced functions out of the box, and no need of extras to use them, all you need is your finger as all functions, even the most advanced ones, are programmed via trigger.
Fast and easy!