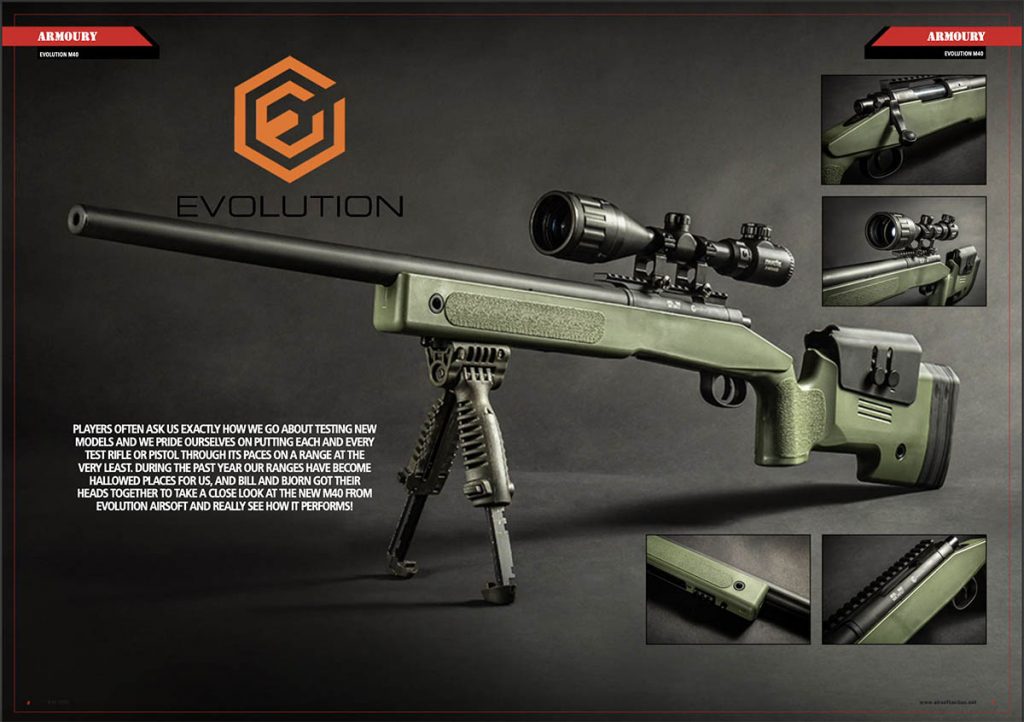 EVOLUTION Airsoft Sniper Rifle M40 on Airsoft Action Magazine – Issue #125 May 2021
The Evolution International Sniper Rifle M40 is presented on the last Airsoft Action Magazine's Issue for May 2021 (#125). A fantastic article dedicated to our Sniper Rifle written by Bill in collaboration with our Evolution Face Björn Klockar.
If you missed our YouTube presentation about Sniper Rifle M40 check this video out!